JOIN THE MOVEMENT FOR CHANGE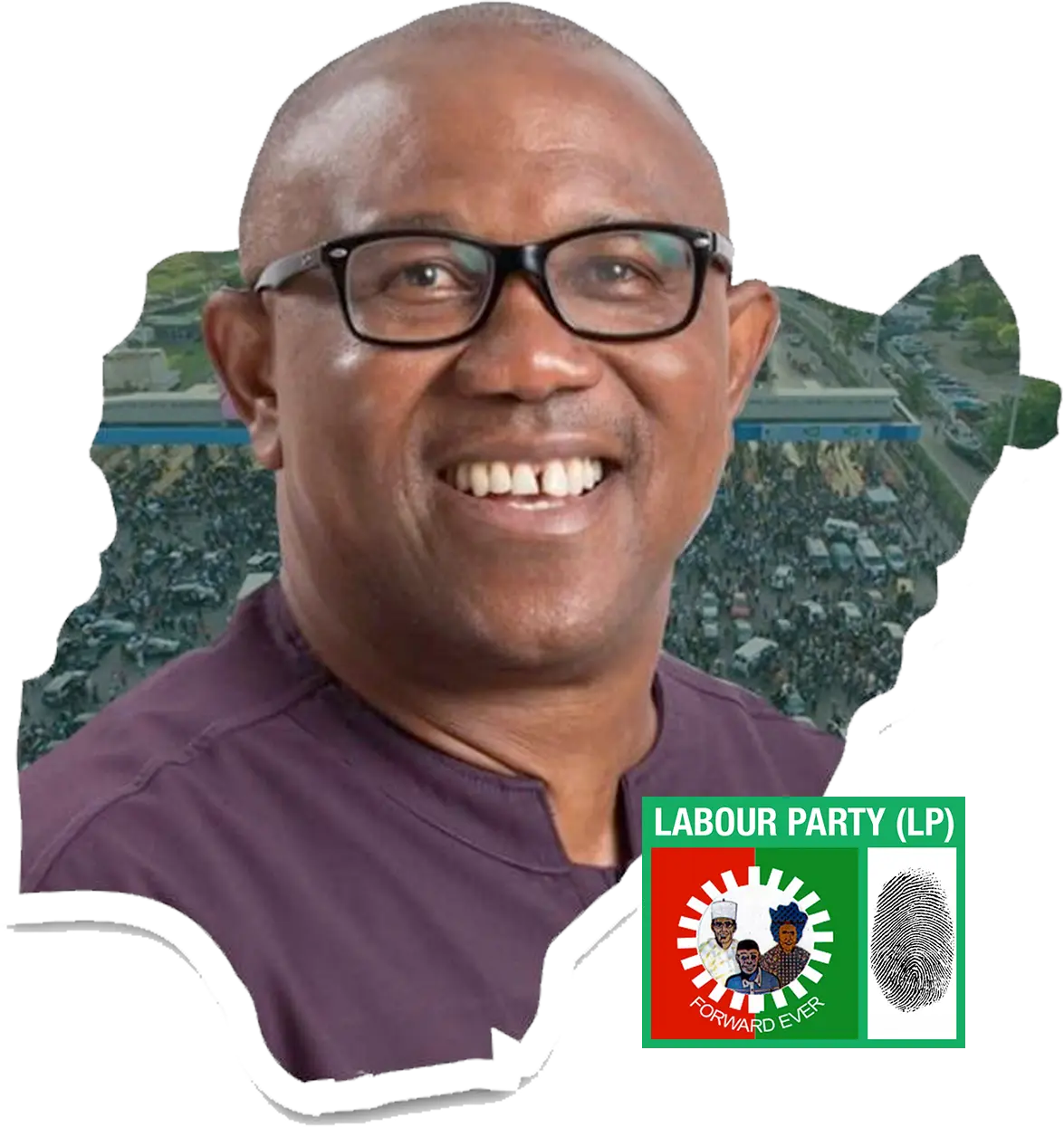 WHY
I'M

RUNNING?

Peter Obi vowed to create jobs, boost Nigeria's economy, and improve education. He added that he will "move Nigeria from a consuming nation to a producing nation"

Peter Gregory Obi is a Nigerian politician and businessman who was the Vice Presidential Candidate in the 2019 Nigerian general election under the Peoples Democratic Party. He was the former governor of Anambra State serving from 17 March 2006 to 2 November 2006, when he was impeached and from 9 February 2007 to 29 May 2007 after his impeachment was overturned.
MEET
PETER

OBI?

Peter was born on 19 July 1961 at Onitsha. He attended Christ the King College, Onitsha, where he completed his secondary school education. He was admitted to the University of Nigeria, Nsukka, in 1980, graduation with a B.A (Hons) in philosophy in 1984.

He attended Lagos business school, Nigeria, where he did his Chief executive program, Harvard business school, Boston, USA, where he did two programs, London School of Economics, Columbia business school, New York, USA, Institute for management development, Switzerland where he also got two certificates in senior executive program and chief executive officers program. He also attended Kellogg graduate school of Management, USA, Oxford University:Said business school and Cambridge University: George business school.